Creating Your Own Jewelry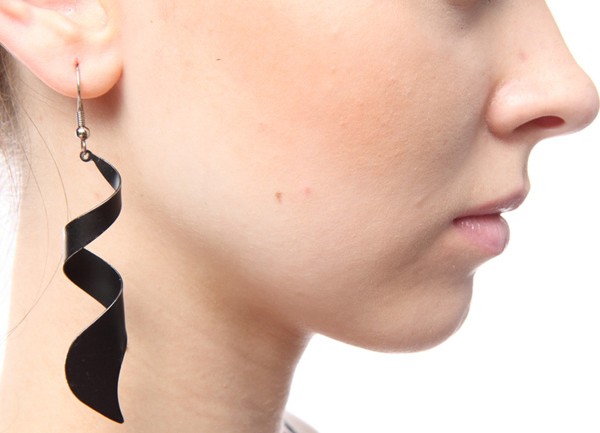 Do you have a better way to accessorize yourself than with a nice piece of jewelry? The problem is that sometimes costume jewelry can also be extremely expensive. Nevertheless, you have another alternative to buying them you can make them. It is easy to learn how to create your own jewelry. And sometimes it is even better than buying them because you can make them to match your outfits and your personality. This way you are not only going to save money, you are also going to have fun. Are you interested in making necklaces? The simplest way to do this is using beads. You will see that you can create a variety of beautiful necklaces just using some heavy string and a various beads of different colors. In the case you are going to cover the whole circumference with beads you may even substitute the heavy string by a dental floss. You should always bear in mind what are you going to wear the necklace with. This way you can compliment the color of the necklace with the color of the dress you are wearing. Once you know the colors, you should start thinking about the pattern, which can be achieved by alternating colors or shapes, or making all of the beads the same size and color. The most important thing at the moment of making your necklace is to be creative. But you should not forget to keep the theme in mind when you start making it. When you go to buy beads you can buy the ones you always use plus some focal point beads that are bigger that the rest. These bigger beads can be use when you choose to employ wire instead of string for your necklace, just one or two beads for the whole piece are enough and the wire show through. Usually you can choose from a great variety of attractive beads, such as wooden, ceramic and glass pieces. If you are thinking of making beads, you have a lot to do. You only need beads and wire to make a great variety of rings. What you have to do is to twist various strands of wire together making a circle that fits your finger. You have to remember to maintain the ends long in order to string beads on the edges. Just make a ball of wire to maintain the final bead on each strand in its place and then keep the beaded strands as individuals strands or twist them into a ball. And use it with whatever you want! Another option is to make earrings. It is not difficult because the majority of craft stores sell earring components that can be used right away; the only thing you have to do is add the decorations that you choose. You can buy almost twenty pairs of earrings for no more than three dollars. You can also include some ribbons or a strand of beads. Just be creative and you will be able to attend any party. Similar techniques can be used to create bracelets and anklets. You have just to twist together bare wire and beaded wire to make a nice combination or create attractive wire shapes with just a pair of needle-nosed pliers. You only need to include a nice object that fits and make some loops in the wire and create your own charm bracelet. It does not matter whether you are a teenager or an adult, you can have a lot of fun making jewelry. It is also a great activity for whole families and a creative way to entertain girls at a birthday party. It is a nice way to create the pieces of jewelry that go with the things you wear. What is more important in creating your own jewelry is that it is a real expression of your creative...
Read More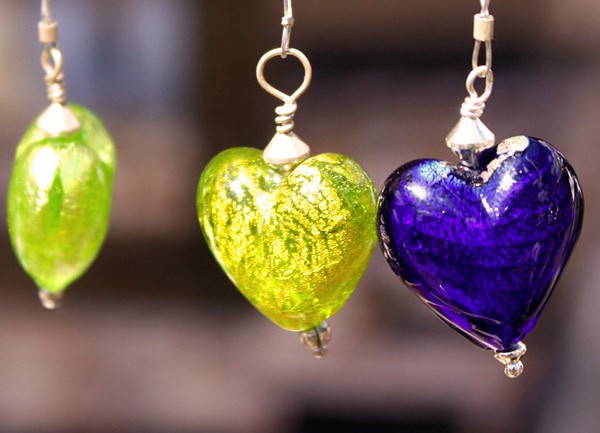 You are on the lookout for a new hobby, and you would prefer it to have something to do with arts and crafts. You like wearing jewelry, so the thought occurred to you that jewelry making would be a fun hobby. About Jewelry Making The fun thing about jewelry making is that it can be as simple as or as decorative in design as you want it to be. Jewelry making can also be as easy or as challenging as you want it to be, depending on what kinds of jewelry you would like to make. If you have younger children and are looking for a hobby that you can share with them, you will find that jewelry making can be something that you can do together. Avoid making jewelry pins because of the sharp pins. Rather, make bead necklaces or bracelets with them. For this kind of jewelry making, take your children to a craft store and have them select what kinds of beads they want. The other tow things your will need is string material to put the bead on, and fasteners. Have the children put the beads through the string material, and you finish the project for them by putting on the fasteners. If you live near the ocean, a wonderfully unique kind of jewelry making you can try is necklaces or bracelets made out of seashells. For this project, gather several shells of any kind that you would like to use. Thoroughly wash them in hot water, and, using a sufficiently sharp cutting tool of your choice, make jagged pieces. Next, poke holes in the center of each shell and pull the necessary string material through it. Lastly, add fasteners for a finished piece. Of course, necklaces and bracelets are not the only things you can make. You can also make earring and rings, if you have the proper material. Material usually includes such things as hot glue, and decorations, of which stones (if polished and smoothed beforehand) can be used. For more ideas on what to make, consult various jewelry making books, as they have directions. You can also search the internet for a variety of different websites on the topic. Remember, your piece of jewelry might not always turn out just the way that you wanted it to, but with the proper practice, you are sure to be able to make beautiful pieces of...
Read More