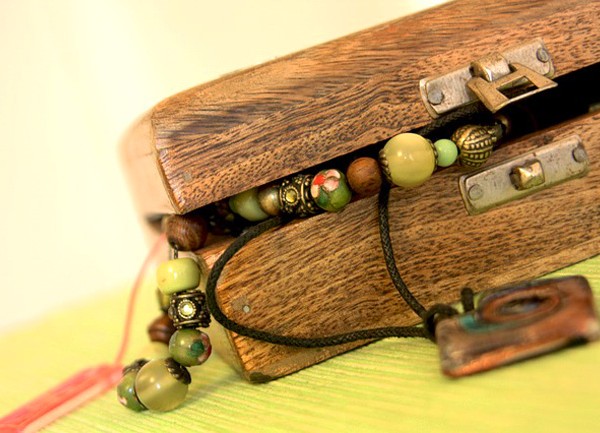 There are some jewelry hobbyists that exhibit their creative edge and brilliant talent when making their own jewelry designs. It is a very rewarding experience that is made quite simple through Internet jewelry websites. These fine jewelry retailers maintain an inventory of jeweler tools, castings and ring mounting devices to let a jewelry making enthusiast explore all possibilities at a reasonable price.
With so many gem choices to pick from, creative jewelry craftsman have the opportunity to cut, polish and enjoy brilliant works of art in jewelry form that they can give as gifts to special people in their life. These jewelers are very knowledgeable of what it takes to create a diamond, and are skilled craftsman when it comes to cutting multi-faceted gemstones with exquisite precision.
It's hard to believe that an unattractive chunk of carbon could be crafted into something so beautiful. People love to wear these chunks of coal around their necks as pendants, and around their fingers as engagement rings to show the world they are truly loved.
Some jewelers like to explore all of the possibilities and keep an abundant amount of amethyst, citrine, aquamarine and garnets and other semi-precious gems on hand to fulfill custom orders that will add wonder and magic to someone's day.
Some people have a particular stone in mind when they come in to place their custom jewelry order. They get captured by the beauty of loose gemstones that they see in a highly lit display case and hand select several gemstones to be added to their order. These extra touches of color will make a truly special wearable jewelry item that is custom ordered in their favorite setting.
The shaping of gemstones is offered in at least 15 varieties and each will prominently display the refined tastes of the particular jewelry fancier. There are heart shapes that are typically ordered by star crossed lovers who enjoy a continual reminder of how they feel for each other. The marquise, rectangle, square and round shapes fill a more traditional shape that is found in most jewelry fashions on the market today.
For creating unusual and unique shaped jewelry pieces, jewelry enthusiasts might choose a trillion cut or perhaps a triangle cut that will turn a unadorned ring band with few possibilities into a work of art in very little time at all. The rectangular Octagonal and Cushion shapes make dramatic shaped gemstones gifts for the most astute jewelry wearer in your life.
Whether you prefer a ring setting that is basket shaped, or prefer bezels with baguettes running vertical and horizontal in a swirled and very ornate jewelry creation, there are certainly many opportunities to display your favorite gemstones in exquisite styles that fit your personality.
Many people bring in their older jewelry pieces to have them remounted into exquisite settings that give new life and satisfaction to an old ring arrangement that they are no longer comfortable with. Gems such as diamonds and rubies are collectible items that families pass down as heirloom items that the entire family can enjoy with a little work by a skilled jewelry craftsman.